PART ONE:  THE PRIZE
 

The 2016 election

was planned as a military coup by fascist elements in the United States in order to end the Constitutional United States and mass murder millions of people here. 


 

If the country saw what that domestic enemy was doing, people would unite to stop them, so internal enemies must hide their plans and project their own evil onto a "boogieman" to terrify, confuse and distract the public from what is coming.


 

Enter Donald Trump


 

 

A spanner in the works.

 

Those seeking the coup went to pieces. 

Cue CIA-media attacks before Trump had even inhaled as President-elect. 
Suggest impeachment within minutes of his first day in office. 
Achieve 95% negative coverage - "racist, a monster, a tyrant, unhinged." 
Accuse him of being a Russian agent.  Create "proofs." 
Investigating him for nearly 3 years,
Deny his proven innocence. 
Move forward with a pre-planned impeachment, without

a crime,
due process,
open hearings,
or any rights for him 

his herculean feats of financial success
his help for all US groups,
his reforming the gulag of the US prison system,
his setting up areas across the country to bring jobs to the poor,
his arranging peace with North Korea,
his taking down ISIS
and so much more

The Day-One effort to get rid of Donald Trump is not even about Trump. 

 

It is about "the prize."


 

The powers-that-be were poised like a predator for the final leap onto a long-hunted. weakened, and now finally perfectly positioned prey.  But that coveted prey was shockingly snatched away by Trump's election. 
Unless they can impeach him or find another means to get rid of him [and they have tried many times], their prize of all prizes, meant to change the very course of human history and of life on earth, could be permanently lost.  Is it any wonder then that the negative reaction to Trump's election has been unprecedented in US history, and more to the point, has not stopped?
What was the prize?  

Hitler's one world government dream, the NWO.
That horror is cryptically hinted at these by these two quotes.
"If the American people knew what we have done, they would string us up from the lamp posts."   GHW Bush
"If that fucking bastard wins, we all hang from nooses!"  Hillary Clinton
Those hungry for the prize were so certain it was near, they had already built its world capitol - in Astana, Kazakhstan. They had been doing other building in the US, much under Bill Clinton's presidency, of hundreds of hidden structures which also pertained to the NWO.  In 1999, though, at the end of his presidency, the ground was cleared to begin building the NWO's fascist world capital. 
Hitler's NWO fantasy requires the end of US sovereignty as well as of all other countries, so that a ONE WORLD GOVERNMENT can rule.
The building of a Capital from which to rule the entire world with absolute fascist power would be a massive and unprecedented and perhaps the ultimate Masonic endeavor.  Did they have a Masonic ritual of sufficiently unique and horrifying proportions to welcome it in a way never seen before and to give it world-affecting power?
Perhaps they did.
The building began in the very early 2000s. 
Did anything happen of immense world significance then?
What 9/11 may have been "for."
A religious perspective of what it was meant to affect.
If so, for what equally immense purpose?
Was it to herald Hitler's NWO and its World Capital in Astana?

After all the Nazis, along with the Vatican, intricately planned the Holocaust as a ritual sacrifice, down to laying out the concentration camps as points on a pentragram with the energy of horror flowing directly from the camps to the Vatican and other important Masonic locations.  The camps were each had the footprint of ancient temples.

"What we are taught about history in American schools is not history, but a fairy tale. Better yet, it is propaganda designed to hoodwink an unsuspecting society about its true heritage and the treasonous acts and sabotage that were conceived in order to bring about a

New World Order

."
Preparations for ending the US:

Beginnings in Nazi Germany.
photos support claims that George H. Scherf(f), Jr.,
was the 41st U.S. president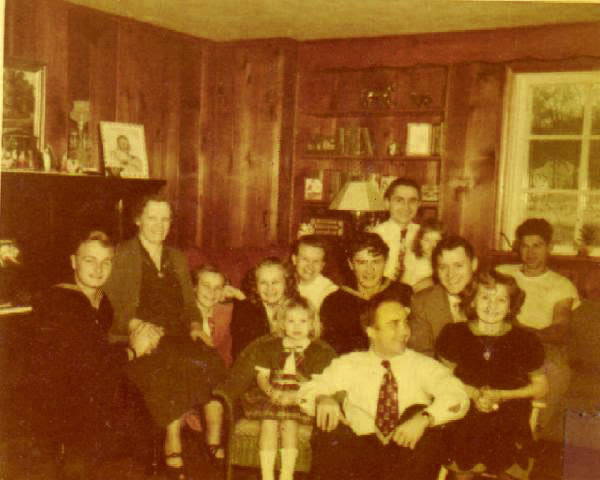 According to Otto Skorzeny, pictured is the Scherff family and a few friends (circa 1938). Holding "Mother" Scherff's hand at left is Martin Bormann. In front is Reinhardt Gehlen. In back is Joseph Mengele and to his right is Skorzeny as a young man.
At center right (in the German navy uniform) is George H. Scherff, Jr. and his father George H. Scherff, Sr. Bormann became Hitler's second in command. Reinhardt Gehlen was a chief SS officer and assassin who was smuggled out of Germany under Operation Paperclip.
Skorzeny was Hitler's bodyguard and SS spy/assassin who came to the U.S. after the war under Project Paperclip. Skorzeny and GHW Bush were instrumental in merging Nazi (SS) intelligence with the OSI to form the CIA ....
"These guys were also part of CIA mind control experiments such as MK-ULTRA. SS officer and physician Joseph Mengele, the notoriously sadistic "Angel of Death" of Auschwitz, escaped Germany to South America after the war. George H. Scherff, Jr., became the 41st President of the United States as GHW Bush and George H. Scherff, Sr., was Nicola Tesla's "trusted assistant."
".... Since it is a congressionally established fact that Prescott Bush was in business with the Nazis during WWII, we can safely say that the Bush/Nazi connection existed.
Who are the Bushes?

How did they get connected with the Nazis?

Is the connection still alive through U.S. presidents George H.W. Bush and George W. Bush?
"What we are taught about history in American schools is not history, but a fairy tale. Better yet, it is propaganda designed to hoodwink an unsuspecting society about its true heritage and the treasonous acts and sabotage that were conceived in order to bring about a

New World Order

."

"[T]he first installment of an investigation .... points to a curious conclusion:
"The "Bush" family was created to destroy America."
[Emphases were added.]
Was the 2016 election meant to be the last presidency in the US history before the NWO took over?
PART TWO: 

BUSHES' NWO PREPARATIONS  
This is a very abbreviated version of preparations to take down the US.  The evidence has been everywhere.  Liberals and conservatives both care about ther families and others but liberals exposure are less likely to be aware for very functional reasons.  They live mostly in cities, mostly don't have family in the military, mostly don't have construction jobs or trucking jobs that would lead them to see structures hidden in woods, mostly don't know farmers or ranchers to learn what was happening to the land or aniimals, mostly don't work at airports where unusual movement of cargo is occurring, mostly aren't religious so might not see the world as a epic battle between Good versus Evil and thus might find profound evil almost impossible to take in. etc.  As we begin to see, we see more and more, so we must be patient with each other.  This is so massive and horrifying, it takes time to process it.  There is so much more and some of this may be wrong just the direction is so overwhelmingly the same, a picture emerges.

Preparations:

  A Bush fascist coup in 1933
GHW Bush's father, Prescott Bush funded Hitler and the Nazis, and some knew he attempted to a fascist coup in the US in 1933.  But few have put it together that as Hitler was unleashing fascism on the European continent, Prescott Bush was attempting the same thing on this one, a two-pronged attack on freedom in the west.  The monumental significance of this for here and for world hIstory has never been recognized. 
Attempted Coup Against Franklin Roosevelt
Author Unknown

"In 1933, Marine Corp Major General Smedley Butler was approached by a cabal of influential American bankers and industrialists working under the umbrella of the front group, American Liberty League. Their request of Butler: that he lead a 500,000 strong force of rogue veterans in a coup against FDR and the legal American government. The intent of this cabal, already supporting the efforts of Hitler and Mussolini in Europe, was to instill a government not unlike that of Hitler and Mussolini in the United States.
"Butler went along with the scheme until he was able to ascertain who the participants were. He then blew the whistle on this group before the House Committee on un-American Activities. For his efforts, Butler was ostracized and black-balled by the mainstream media; his testimony before the House Committee on un-American Activities was omitted from the record. The cabal was never brought to justice, but the coup was foiled. Who were the American bankers and industrialists involved in this plot to overthrow the legal government of the United States?
According to Wikipedia (
http://en.wikipedia.org/wiki/
American_Liberty_League), while most of the funding came from the
Du Pont family
, participants included
U.S. Steel
,
General Motors
,
General Foods
,
Standard Oil
,
Birdseye
,
Colgate
,
Heinz Foods
,
Chase National Bank
, and
Goodyear Tire and Rubber Company
. And among the participants in this coup attempt was one Prescott Bush (who is the father of George Herbert Walker Bush ...).
Prescott Bush was not only instrumental in bringing Hitler to power in Germany, Mussolini to power in Italy, but was also plotting to overthrow the legal government of the United States and establish a fascist state here.
Prescott Bush served as a Senator from Connecticut and was a partner in the prominent investment banking firm
Brown Brothers Harriman
."
Did Prescott Bush go to jail?  Did anyone go to jail?  Did the Bushes give up?  No, no, and no. 
Preparations:

  Confuse good/bad, races, "anti-semitism"
The ADL (Anti-Defamation League)

"a self-proclaimed "anti-bigotry'' lobby, .... officially subordinate to the B'nai B'rith ....

a pro-slavery masonic secret society formed under Scottish Rite control in the 1840s. The ADL, the Scottish Rite, and the Klan appeared openly together in the early 20th century as elements of the "British party" within American political life. .... B'nai B'rith and the ADL denounced and viciously sabotaged all 1930s anti-Hitler protests by Jews. ....

B'nai B'rith was the one Jewish organization that Hitler deliberately (left open )and functioning under Nazi rule from 1933 on.

....

"B'nai B'rith's Anti-Defamation League recently opened a vicious campaign to label American black leaders as anti-Semites, aiming at a racial conflict, and stomping on the memory of the young Jews who fought for civil rights in the 1960s. It is essential that the religious, national, and historical character of this racialism be precisely understood."
Google and Facebook have just given the ADL [with its racist history], full authority to determine what is racist and what is not .... and [t]hey have been .... policing thought for years now."  ADL needs to be invesstigated further.
Preparations:  CIA Operation to Control the Media
Operation Mockingbird began in the early 1950s and attempted to manipulate news media for propaganda purposes. It funded student and cultural organizations and magazines as front organizations. 

This CIA controlled of media has been fully admitted by a German journalist who died not long after he wrote about it.
Dr Udo Ulfkotte
's book,
Bought Journalists
, became a bestseller in Germany but, in a bizarre twist which Ulfkotte says characterizes the disconnect caused by
CIA
control
of the western
media
, the book cannot be reported on by the
German
press.. Ulfkotte said: "No
German
mainstream
journalist
is allowed to report about [my] book. Otherwise he or she will be sacked. 
Acknowledging that his life was under threat, Ulfkotte explained that he was in a better position than most journalists to expose the truth because he didn't have any children who could be threatened.
Speaking to the Russian newspaper Russian Insider, Ulkfotte said: "When I told the Frankfurter Allgemeine Zeitung (Ulfkotte's newspaper) that I would publish the book, their lawyers sent me a letter threatening with all legal consequences if I would publish any names or secrets – but I don't mind. You see, I don't have children to take care of."
"I've been a journalist for about 25 years, and I've been educated to lie, to betray, and not to tell the truth to the public," Ulfkotte told Russia Today. "I was supported by the Central Intelligence Agency, the CIA. .... We have betrayed our readers, just to push for war. … I don't want this anymore; I'm fed up with this propaganda. We live in a banana republic, and not in a democratic country where we have press freedom."
A very few examples of Media lying about President Trump: 
ADL goes after Trump from many directions, though he never said what he was accused of.

A gay liberal says mainstream media terrified him about Trump
Trump was said to have mocked a disabled reported. 
Here is the debunking video.
Preparations:

Columbia, CIA and the Frankfurt School to destabilize society?
The Frankfurt schol is known for deconstructing culture and thought.  Allegedly they fled fascist Germany to the US in 1933 and yet they ended up where the CIA (that is, the Nazis) are and run programs.  Is it possible that they were sent intentionally to begin undermining American thought and culture?  Some serious research is needed. 
CIA funded programs at Columbia University.  Did it fund the Frankfurt School?
The Frankfurt School in the US. 

Preparations:

Bring thousands of Nazis into the US

"George H. W. Bush was such a pivotal deep politician because he bridged two separate worlds. He was a deep CIA insider, a lifelong intelligence operative, and he also came from an elite family and was intimately tied to the East Coast business elite. His father, Prescott, had been managing partner at the Wall Street investment bank Brown Brothers Harriman [had attempted a fascist coup and his bank was the means to fund the Hitler] and [was] also a US Senator. The Bush and Rockefeller families were very close. .... [The Rockefellers had half interest in IG Farben, the drug/chemical cartel that ran the Nazi concentration camps and conducted hideous experiments on prisoners.]  ...."
Mark Gorton (2013)  [3]
The Rockefellers shared the Bushes support for Hitler, having half interest in IG Farban the Nazi chemical/pharmaceutical conglomerate that ran the concentration camps and did forced human experiments there
"
.... the covert Nazi invasion of the United States
just prior to the second world war .... could have only taken place through Americans .... sympathetic to the Nazi cause ... [o]ne of whom was the father of
George H.W. Bush
....
Prescott Bush
.
"An agreement between ... head of Hitler's Third Reich and .... head of the newly created Central Intelligence Community, [formed by the Bushes and Rockefellers] saw that the Nazi party would .... come to
secretly flourish within the United States ....
In reality, the U.S. Intel community has become the Fourth Reich
[thanks to the
CIA's covert operation, Project Paperclip."

Preparations:

  Set up the UN and fill it with Nazis
"The Same Groups That Funded Nazi Germany Created The United Nations."  (The same Groups own almost all mainstream media networks.  The same groups want Hitler's NWO.)  "If the United Nations was created for peace and stability in conflicting War time, why would the same parties fund both sides of the war? Was it just for profit, or did they want to create War, to create government bodies that would control our entire planet?" 

The League of Nations was their step to their UN and the UN a step to their NWO. 
Preparations:

  WHO (full of Nazi Companies) control people's "health"
The companies at the WHO hold patents on vaccines that are causing polio, ebola, and other diseases, and on bioweapons.  

"Save the Children," Connected to the CIA, Is KILLING Children with Vaccines
CDC's Own Data: Vaccine-Infant Death Link
Preparations:
The CDC and Nazi infiltrators
CDC and CIA: A Close and Sick Relationship

"The CIA has a sweet-heart relationship with the CDC which allows it to dictate what the CDC reports and even what data it supplies to researchers requesting it. That is, the
CDC keeps several different "books" on morbidity and mortality
to supply to different "consumers".  .... "....the CIA was in the habit of keeping faked "cover files" to limit US liability and particularly liability of
the Rothschilds and the Rockefellers who were giving the CIA its orders behind the scenes, free of "democratic constraints."
Preparations: Nazis in US brought into the US by the Bushes were a prelude to JFK's death (and 9/11). 
The CIA assassinated Kennedy. 

JFK had very serious and powerful enemies in the form of Lyndon B. Johnson, George H. W. Bush, Richard N. Nixon, J. Edgar Hoover, Allen Dulles, Dean Acheson, as well as the British Crown whose intentions were well known by his ambassador father, Joseph P. Kennedy. The entire global power structure, particularly the US Military-Industrial Complex, and its many secret societies and covert organizations, were vastly arrayed against him. The World Shadow Government was determined to make an [UNFORGETTABLE] example of him.

The Kennedy assassination which was a CIA (i.e GHW Bush/Nazi) operation. 
"In his memoirs, Cuban intelligence official Fabian Escalante asserted that
Nixon
had met with an important group of Texas businessmen to arrange funding for the operation [to
assassinate JFK
].  Escalante, whose service was vaunted for its U.S. spy network, claimed that the Texas group was headed by
George H. W. Bush
and
Jack Crichton
."
Preparations:
Ensure a country of cowed politicians
"When we speak of the CIA and intelligence networks we must look to the most effective of all CIA operatives, George Bush Senior, as the proto-type of the CIA president who becomes a major leader of war corporations immediately after his presidency.  Bush Senior became a billionaire only a few years after being president. .... Even during his presidency Bush Senior set up one of the evilest and notorious intelligence groups called the Vulcans. Bush is a neoconservative and a member of almost every corrupt international group that supports the New World Order." 
Preparations

:

Plan for the rounding up US citizens as "subversives" 
After Kennedy was assassianted in1963, GHW Bush began structuring in
functional
necessities for bringing in a rapid fascist dictatorship in the US.
https://www.youtube.com/watch?v=IhR_LF3dAZM)
.  Photos.
https://www.bibliotecapleyades.net/sociopolitica/esp_sociopol_FEMA21.htm
1967-71 The Adex List

was the FBI's list of persons to be rounded up as subversive. It's instructive to notice that
those want a
New World Order
, value
the UN
, or favor
globalism
, are not listed.  That would include Hitler, Prescott Bush's 1933 coup participants, the Rockefellers who funded Hitler, and GHW Bush. 
72 Types Of Americans That Are Considered "Potential Domestic Terrorists"
Preparations: Weakening US with drugs, criminals, and harm to children

In the 1980s, GHW Bush and his family became close to the Salinas family, head of the Mexican drug cartel.
Preparations:
Our Land was made collateral for national debt
Preparations:

  GHW Bush gains partner, experience in taking down and fleecing cou
ntries
"Only when you get the picture of this crime syndicate and their incredible power and political reach, will you see where Unfit Mitt fits into the puzzle of corrupt bankers, rogue CIA, and the underbelly of politics. Mitt's crimes have often been aligned with the big dogs on the global block — the Bush Criminal Cartel.
Preparations: 
REX program, 800 Concentration Camps
In 1984 when GHW Bush was vice-president and suspected of having arranged for Reagan's assassination https://www.youtube.com/watch?v=7FSpmXB0tvI), the REX program was put in place. 

Readiness Exercise -

Rex 84

,

was a classified scenario and drill developed .... to detain large numbers of [US] citizens deemed to be "national security threats", in the event that the President declared a "State of National Emergency."  "Halliburton's company site confirms .... a massive construction and preparation exercise to build concentration camps and prisoner processing facilities in the United States.  (Wikipedia: Prescott Bush was a director of Dresser Industries, which is now part of Halliburton; .... George H. W. Bush worked [there].
Preparation:
Homeland Security plan titled

ENDGAME



"
The contract of the Halliburton subsidiary KBR to build immigrant detention facilities is
part of a longer-term Homeland Security plan titled

ENDGAME

, which sets as its goal the removal of "all removable aliens" and "potential terrorists" [The list of potential terrorists would include most Americans].
Preparation:
Super-secret "Continuity of Government"

"In the 1980s Richard Cheney and Donald Rumsfeld [who worked for the Bushes, then and during 9/11] discussed similar emergency detention powers as part of a super-secret program .... euphemistically called "Continuity of Government" (COG).

"These men planned for suspension of the Constitution, not just after nuclear attack, but for any "national security emergency," which they vaguely defined in Executive Order 12656 of 1988 [when GHW Bush was president]. 

Preparation:  FEMA/Concentration Camps, Martial Law

"Over 800 concentration camps are reported throughout the United States, all fully operational and ready to receive U.S. Prisoners who disagree with the government ....

 to be operated by FEMA when Martial Law is implemented in the United States (at the stroke of a Presidential pen ....).
Red/Blue - many camps like the Nazi extermination camps have Red/Blue lines
Red List - People on the Red List will be immediately exterminated, these are enemies of the

New World Order

who are in leadership or public positions. Mirroring the strategy employed in Nazi Germany, two weeks before instituting Martial Law, these people will be dragged from their homes in the middle of the night and flown to FEMA camps to be exterminated.

Blue List - Also enemies of the NWO but not necessarily leaders. These people will be rounded up after the imposition of martial law and will be "re-programmed" in the concentration camps where they will also be used for slave labor. Most will not survive.

Yellow List - these are people who are ignorant and do not care about the NWO who are likely to do whatever they are ordered to do.
GHW Bush's preparations for martial law & pre-ready concentration camps mirror Hitler's Nazi take-over of Germany in 1933. 
Notice the speed with which total fascist power descended, less than 6 months.) 
https://history.howstuffworks.com/world-war-ii/buildup-to-world-war-22.htm
Preparation:  Camps to Terminate NWO resisters
"Oh, ALL OF US in the CIA know ALL ABOUT the concentration camps in America and their purpose!  We ALL KNOW that their purpose is to TERMINATE 'RESISTERS OF THE NEW WORLD ORDER' UNDER MARTIAL LAW!"


 

-

Michael Maholy, 20 years Naval Intelligence/CIA

under BUSH SR

[

Emphasis added]



"Former Inspector for Joint Chiefs of Staff explains how U.S. Citizens will be rounded up and sent to death camps. The plans and camps mirror Hitler's SS plans and implementations, correlating with the strong ties between the Bush's [sic] and Hitler."
Preparation:

  1986 Removing Liability from Vaccines
GHW Bush was vice president and profiting from harmful vaccines personally.
Preparation:

Setting Up Global Control & Tax for NWO

From 1989-1993 GHW Bush was President
GHW Bush  and Ken Lay at Enron help set up for "Climate Change" agenda.
"With more than a half-dozen profit centers aligned with carbon dioxide (CO2) regulation, .... Enron was "the company most responsible for sparking off the greenhouse civil war in the hydrocarbon business," stated Greenpeace-ex Jeremy Leggett (p. 204).
"With the Paris pullout ....President Trump's American First policy could also be labeled an Enron Last policy."
"Climate Change" was planned as a central means of gaining power over the world, and crucial to fundng the fascist NWO. 
Preparation:  Remove vaccine (potential bioweapons) liability

GHW Bush, an owner of Bioport making the anthrax vaccines that sickened and killed US soldiers and of Eli Lilly producing thimerosol (mercury) for vaccines, known to be harmful, got a hidden provision in [the Homeland Security Act] under his son, that protected Eli Lilly and other companies from lawsuits for injuries. https://investorshub.advfn.com/boards/read_msg.aspx?message_id=66424004 In 1986 under Reagan (GHW Bush as VP), the Supreme Court ruled vaccine manufacturers had NO liability for injuries from design/defect of vaccines.
Coincidentally, the removal of liability came just as "Vaccination" Surreptitiously Changed to "Genetic Engineering"  https://exopolitics.blogs.com/ebolagate/2017/09/vaccine-law-removed-liability-just-as-vaccination-surreptitiously-changed-to-genetic-engineering-.html
Preparation
:

Bush/Clinton bombing & a new "terrorism"

Who owns the company making the anthrax vaccine and connected to the anthrax swindle? 
https://rense.com/general15/3wwho.htm
  " .... the Carlyse Group .... George H. W. Bush's current occupation. Yet another portion is owned by .... the Bin Laden family!
  .... In fact, the shortage created by the FDA bans will make all the players instant billionaires
According to Cody Snodgress who had been asked to bomb the building, the Clintons were involved [but it was their good friend GHW Bush who had CIA operatives].
"We did all these ops in Arkansas.  .... All those files, it would implicate the Clintons and the CIA [GHW Bush] in international arms and drugs dealing were stored there. ... Just before the Murrah Building [in Oklahoma] was bombed, those files were moved over there. That's one reason this bombing was ordered.  ....When Clinton's impeachment hearings began, they were on January 7th to February 12th 1999, those records were unavailable.
After the bombing, Bill Clinton passed a "domestic terrorism law," an early Patriot Act
Very like Hillary Clinton blaming others as super predators, Bill Clinton who appears to have ordered the bombing in Oklahoma City (or was it his friend GHW Bush?)  and went after "domestic terrorists" though he (or Bush or both?) were the domestic terrorists, blowing up evidence of his [their] own crimes.
Preparations: "Domestic terrorism" = no habeas corpus
The bombing of the Murrah Building set the stage for this grossly unconstitutional law.  https://www.congress.gov/bill/104th-congress/senate-bill/735  Bill Clinton gutted habeas corpus in the US.  https://theintercept.com/2016/05/04/the-untold-story-of-bill-clintons-other-crime-bill/
'One of just eight senators to vote against the law — Biden was not among them — Moynihan read from a letter to Clinton sent by four attorneys general. They urged him to "communicate to the Congress your resolve, and your duty under the Constitution, to prevent the enactment of such unconstitutional legislation and the consequent disruption of so critical a part of our criminal punishment system.  "But in the end, the final question for Clinton when it came to gutting habeas corpus was how to spin it."
Preparation:  Hundreds of concentration camps were secretly built during Bill Clinton's administration. 
When he was asked about them, Clinton not only didn't deny the existence of such camps but supported them and related them to the UN (a globalist agency that would have been part of the NWO). Hear him questioned.

https://www.youtube.com/watch?v=yx-AOn8TNOs.

Preparation:  George W Bush's election in 2000

Does anyone need to be told that George W Bush's presidency was a coup, the decision in the hands of a threatened Supreme Court?  "Keep in mind; the theft of an election is a crime that borders on treason."  http://www.angelfire.com/journal2/davismi/bushtheft.html
9/11 occurred immediately after the Bush election. 

Preparation: 9/11, the Patriot Act = Hitler's Enabling Act
"Mark Gorton infers from a range of evidence that George H. W. Bush was most likely the key organiser of the September 11 attacks:
"I have seen no evidence directly linking George H.W. (Poppy) Bush directly to the 9/11 attacks, but just as physicists can detect the presence of a black hole by the actions of other bodies around it, so the massive force of George H. W. Bush in the 9/11 op can be inferred. Many people extremely close to Poppy Bush were actively involved in the 9/11 op, including: his son oldest son, George W. Bush; his youngest son, Marvin Bush; Dick Cheney, Donald Rumsfeld, Prince Bandar, the Iran Contra network, and the BCCI network."
Mark Gorton (2013)  https://wikispooks.com/wiki/George_H._W._Bush#JFK_Assassination
As with the Oklahoma City bombing, 9/11 destroyed crucial documents involving ENRON and many, many SEC cases, all housed in Building 7, never hit by a plane but fell anyway.  GHW Bush was involved in Enron and likely many more cases,
Preparation: "War on Terror," Bush plunder, US drained of trillions 
GW Bush used 9/11 as the justification for declaring a war on "terror" - a war with no end to its US-depleting, but banker-oil-company-arms-dealer-military-contractor-enriching, effects.  For those who still believe 9/11 was done by Muslim terrorist with box cutters, the following two videos open questions. 
Preparations:
Take down of US finan
cially
9 ⁄11 Trillions - Follow The Money
Preparations:  President enacts Concentration Camps

Military Commissions Act 2006
GW Bush [almost certainly acting at his father's direction] passed the Military Commissions Act 2006, and with it added more plans for fascist New World Order control in the US.
https://www.bibliotecapleyades.net/sociopolitica/esp_sociopol_FEMA21.htm
"The enactment of concentration camps in the U.S. and the ability of the President to throw whoever he wants in the camps without question.

"This act is one of the most extraordinarily outrageous attempts to pass unconstitutional law and is the greatest assault on the U.S. Constitution imaginable. All involved in the commission of this unlawful act have committed high treason against the U.S.A. and should immediately be prosecuted."

Preparations:  Law to use military against Americans
".... The Posse Comitatus Act abolished the use of the U.S. military against our own citizens and eliminated the ability of the U.S. government to eliminate the U.S. Constitution and Bill of Rights by declaring Martial Law.

"In early 2006 [under GW Bush] Congress passed bill H.R.5122 granting the President the right to commandeer Federal and State National Guard Troops for use against citizens. 
Preparations:  President can use military in US for any reason

Section 1076 of H.R. 5122.ENR allows the President to:
"...employ the armed forces, including the National Guard in Federal service, to... restore public order and enforce the laws of the United States when, as a result of a natural disaster, epidemic, or other serious public health emergency, terrorist attack or incident [undefined], or other [undefined] condition in any State or possession of the United States..., where the President determines [by what criteria?] that,... domestic violence has occurred to such an extent that the constituted authorities of the State or possession are incapable of maintaining public order; suppress, in a State, any insurrection, domestic violence, unlawful combination, or conspiracy [undefined]..."

"This act attempts to nullify the Posse Comitatus Act and the Insurrection Act (10 U.S.C. 331-335) and gives the President the legal ability to declare Martial Law under any condition he so chooses. 

"In a 1982 FEMA memo by John Brinkerhoff to FEMA agency director Louis Giuffrida, they note that Martial Law "suspends all prior existing laws, functions, systems, and programs of civil government, replacing them... with a military system."
".... through two World Wars, Civil War and well over a hundred of years of U.S. history, not one president[ial] .... administration until recently moved to eliminate the key protection the Posse Comitatus Act provides citizens of the U.S.

".... The Posse Comitatus Act abolished the use of the U.S. military against our own citizens and eliminated the ability of the U.S. government to eliminate the U.S. Constitution and Bill of Rights by declaring Martial Law.

"In early 2006 [under GW Bush] Congress passed bill H.R.5122 granting the President the right to commandeer Federal and State National Guard Troops for use against citizens. 

Preparation: Pandemic martial law, and based on a hoax

From http://salem-news.com/articles/april012011/1918-flu-jh.php

"The fear of pandemics provided the basis on which Bush set up medical martial laws in each state, a huge apparatus intersecting with the military and DHS, and opened the door to the unheard of - military on the ground in the US for a flu."
Pandemic terror was promoted by George Bush based entirely on the terror of the 1918 flu.  The 1918 flu is especially dear to those seeking a justification for breaking down fundamental rights here, even going beyond rights removed by using 9/11, to now removing the most personal bodily rights (the last defense).
The problem with fear of 1918 Spanish flu is that the Rockefeller/Nazi Pharmaceutical caused it - On Purpose. 
https://exopolitics.blogs.com/ebolagate/2017/03/-vaccines-are-not-medical-miracles-they-were-used-to-cause-the-1918-spanish-flu-on-purpose.html
Like Clinton's dreadful domestic terrorism law put in place after the Oklahoma City bombing, when he was the terrorist, or Hillary Clinton's referring to superpredators when it was the Clintons and Bushes who were, the 1918 "flu" was a false flag that killed millions, and the Bushes, insiders in the Pharmaceutical industry, dredged up this still unexposed "hoax" to put in place horrific laws as well.
The CDC (tied to the CIA, GHW, the Rockefellers all with a history of supporting Hitler) and Johns Hopkins (currently being sued along with the Rockefellers for hideous STD experiments on Guatemalans) were involved in writing the pandemic laws.  The CDC secretly bought millions of gigantic coffins (for 4 bodies each) and hid them around the  US.  https://www.youtube.com/watch?time_continue=128&v=1FnZLx8J4oM&feature=emb_logo
Preparations:
Giant coffins
Preparations:
Pandemics, UN troops, WHO and plunder
Though the threat was so hoax-y and contrived, laws got put in place in all the states.  The mere declaration by the Rockefeller-controlled WHO of a pandemic - no proof needed -  would lead to
martial law
imprisonment and large daily fines for anyone who refuses the vaccines
the forcing of unknown, untested vaccines, drugs and chemicals on the entire population,
forced diagnostic testing,
removal of bodily samples (not excluding organs),
The last three items above describe forced medical experiments the Nazis were infamous for.
The pandemic laws are no way medical help, but are physical threat, and incredibly include the take over in the US of:
all communication,
all resources,
all transportation,
all vehicles,
all utilities,
all manufacturing,
all food, farms and animals,
clothing,
human labor,
as well as seizure of property and land deemed contaminated (with no proof required).
Preparations:  Scare public but hide danger of "help"

Vaccines are central in plans for a coup in the US.  Despite their undeniable Nazi connections, many Americans still believe they are miracles and that the CDC (despite its CIA/Nazi connections) is helping children.
The Nazi pharmaceutical industry became the WHO and has done so many disturbing things there is no way to list them all here.  But a few give some idea of its "unhealthy"-intent
Preparations:
Nazi companies producing vaccines
Those vaccines are being prepared to be forced on the US in the event of a pandemic.  We should remember that the vaccines are being created by
out and out NAZI COMPANIES
which  - given everything that GHW Bush and the Rockefellers and CIA have done - with a historical interest in a take over of the US as well as in population reduction (genocide), so no one should be under the illusion their vaccines to "save you" are for anyone's health.
Particularly look in detail at IDT Biologika which has powdered ebola rabies for dispersal by air or water and in other ways. 


In the

Quarterly FunVax Review in June, 2007

, the report lists the objective of a project listed as ID: 149AZ2 as a preparation of

a viral vector that will inhibit/decrease the expression of a specific disruption gene (VMAT2) within a human population

.  It further indicates in the abstract that

six method[s] of virus dispersal were tested

including

1.  high altitude release,

2.  water supply release,

3.  insect transmission, and

4.  [other] various methods of diffusion.

Who Is Checking? Have The US Water and Subways Systems Been Rigged To Disperse Bioweapons?
"Post-war Germans were ashamed to use a word that stood for such terrible things.

Fast-forward nearly 70 years, and while Germans still won't say it, the word "homeland" is everywhere in the United States.

Bush and Cheney rolled it out in a big way after 9/11, and our media managed to completely ignore the dark history of the word.

....

It's time to retire this artifact of the Nazi era.

 

But is it just an artifact of the Nazi era?  Or is the Nazi era still alive?  Aren't those active Nazis the ones controlling the media now trying to take down an elected president?
Vaccines are emphasized here because while people recognize concentration camps as Nazi horrors, they don't associate vaccines as a fascist threat.  Instead, they trust the CDC-CIA which has been maiming and killing children for decades.  Vaccines are central to plans for killing vast numbers of people in the US, with those behind such plans counting on people to come running for vaccines as "help." 

It didn't work well in Africa where the ebola outbreak actually coincided with UN (WHO, UNICEF) vaccine campaigns

Preparations:
A giant, forced human DNA experiment
The old vaccines shot a little antigen under the skin to trigger an immune response.  The new DNA "vaccines"  shoot genetically engineered material into the body for uptake into the person's DNA.  They are genetically engineering children - with pig DNA, bird DNA, insect DNA, cancer DNA.
GMO-Vaccines Making Siblings of Millions of Children, Teens and College Students: Who Can They Safely Have Children With In The Future?
And they removed liability just as "Vaccination" Surreptitiously Changed to "Genetic Engineering"
 

We are dealing with a CDC, working with the CIA, run by the Rockfellers who have had an obsession with genes since the 1920's when they began talking about getting rid of people who are "genetically inferior" and who funded Hitler who agreed with them.  So when the CDC hides that its MMR vaccine causes autism and at a 340% greater rate in little black boys, and that vaccine alters DNA, it's logical to ask "Are the MMR "vaccines" genetically targeted?"  Are

all

the vaccines gene (DNA) targeted? Is the MMR A Genetically Targeted Racist Vaccine?

https://exopolitics.blogs.com/ebolagate/2014/10/is-the-mmr-is-a-genetically-targeted-racistvaccine.html

 

These questions are easier to even entertain once we understand that Nazis were brought into the US and infltrated everywhere.  The Rockefelles, Bill Gates, the UN, the WHO, UNICEF and the World Bank recently killed 10,000 Pakistani children with vaccines.
Once we think the CDC, the WHO, the UN, UNICEF are actually "Nazi," things start to make sense. 
"Meet the Real UN: Killing with Vaccines, Setting Off Ebola, Planning Mass Murder"

 

"The exclusive letter of invitation was signed by

Gates

,

Rockefeller

and Buffett. .... Also present was media czar Ted Turner, billionaire founder of CNN who stated in a 1996 interview for the Audubon nature magazine, where he said that

a 95% reduction of world population to between 225-300 million would be "ideal."
Preparations:
Hitlerian Executive Orders - plunder
GHW Bush issued many executive orders, adding to those that have been slowly put in place over decades, laying out
a fascist coup of the US
.
Executive Orders associated with FEMA that would suspend the Constitution and the Bill of Rights. These Executive Orders have been on record for nearly 30 years and could be enacted by the stroke of a Presidential pen:...
EXECUTIVE ORDER 10990

allows the government to take over all modes of transportation and control of highways and seaports.

EXECUTIVE ORDER 10995

allows the government to seize and control the communication media.

EXECUTIVE ORDER 10997

allows the government to take over all electrical power, gas, petroleum, fuels and minerals.

EXECUTIVE ORDER 10998

allows the government to seize all means of transportation, including personal cars, trucks or vehicles of any kind and total control over all highways, seaports, and waterways.

EXECUTIVE ORDER 10999

allows the government to take over all food resources and farms.

EXECUTIVE ORDER 11000

allows the government to mobilize civilians into work brigades under government supervision.

EXECUTIVE ORDER 11001

allows the government to take over all health, education and welfare functions.

EXECUTIVE ORDER 11002

designates the Postmaster General to operate a national registration of all persons.

EXECUTIVE ORDER 11003


allows the government to take over all airports and aircraft, including commercial aircraft.

EXECUTIVE ORDER 11004


allows the Housing and Finance Authority to relocate communities, build new housing with public funds, designate areas to be abandoned, and establish new locations for populations.

EXECUTIVE ORDER 11005

allows the government to take over railroads, inland waterways and public storage facilities.

EXECUTIVE ORDER 11051

specifies the responsibility of the Office of Emergency Planning and gives authorization to put all Executive Orders into effect in times of increased international tensions and economic or financial crisis.

EXECUTIVE ORDER 11310

grants authority to the Department of Justice to enforce the plans set out in Executive Orders, to institute industrial support, to establish judicial and legislative liaison, to control all aliens, to operate penal and correctional institutions, and to advise and assist the President.

EXECUTIVE ORDER 11049

assigns emergency preparedness function to federal departments and agencies, consolidating 21 operative Executive Orders issued over a fifteen year period.

EXECUTIVE ORDER 11921

allows the Federal Emergency Preparedness Agency to develop plans to establish control over the mechanisms of production and distribution, of energy sources, wages, salaries, credit and the flow of money in U.S. financial institution in any undefined national emergency. It also provides that when a state of emergency is declared by the President, Congress cannot review the action for six months. The Federal Emergency Management Agency has broad powers in every aspect of the nation. General Frank Salzedo, chief of FEMA's Civil Security Division stated in a 1983 conference that he saw FEMA's role as a "new frontier in the protection of individual and governmental leaders from assassination, and of civil and military installations from sabotage and/or attack, as well as prevention of dissident groups from gaining access to U.S. opinion, or a global audience in times of crisis." FEMA's powers were consolidated by President Carter to incorporate the...

National Security Act of 1947

allows for the strategic relocation of industries, services, government and other essential economic activities, and to rationalize the requirements for manpower, resources and production facilities.

1950 Defense Production Act

gives the President sweeping powers over all aspects of the economy.

Act of August 29, 1916

authorizes the Secretary of the Army, in time of war, to take possession of any transportation system for transporting troops, material, or any other purpose related to the emergency.

International Emergency Economic Powers Act

enables the President to seize the property of a foreign country or national. These powers were transferred to FEMA in a sweeping consolidation in 1979.
It's a lot of terrible orders, many repeated by the Pandemic laws, so who notices GW Bush's
Preparation: Bush Presidential Directives 20 & 51
 They arrange for the suspension of the Constitution, the Congress and the Supreme Court, with no provision for reinstating any of them, and for the president to rule alone with FEMA and DHS (DHS has been compared openly to the Nazi SS), if 5 potentiial events occurred. 

A collapse of the economy,
a terrorist attack,
an environmental catastrophe (they have been planning a famine),
civil unrest (Antifa, BLM, and many other groups hired by Soros),
and a

pandemic.

  

All the events are riggable  (Soros' funding of civil unrest is but one example)

Almost unnoticed in the list is a pandemic which is the trigger event to bring in UN troops and the WHO (Rockefellers who funded Hitler's murder of millions).  And GW Bush/GHWBush's pandemic laws (see above) are not medical (though they set up forced human experiments) but murderous and a rape of the country.

The "pandemic" is the key event.

If the WHO (where the Nazi pharmaceutical industry went after WWII ) declared a pandemic and a president , unimpeded by Congress or the Supreme Court, asked for helpt, then UN troops and the WHO would come in and take over the country.  That is, actual Nazis would arrive in full force, with concentration camps and ovens and domestic terrorist laws, already in place.  

 
Preparations:

Bush Sr now turns to Obama & HRC

A CIA guy, with CIA parents



Install Rogue Operators In Government
Remove Good Guys from government
Fund Terrorism (MS13 / ISIS)
Leak Classified Intel / Military secrets
Special Access Program Sell-off
Nuclearize North Korea & Iran
Cut Military Funding
Weaken NSA / Reveal Programs
Fund / Supply North Korea & Iran
Weaken Command of Generals
Target / Weaken Conservative Base
Stage Supreme Court
Kill NASA Space Supremacy / EMP Risk
Relax Borders / Flood Illegals
 

World War III / Real & Orchestrated

Revise Constitution

Close US Military Bases Globally

Population Control / Pocket Billions

Ban Sale of Firearms / Repeal Amendment

Destroy / Censor Opposing New Outlets

Eliminate Final Good Guys in Government

Install Corrupt Supreme Court Justices

Open Borders

Kill Economy / Starve/Enslave People

Remove Electoral College / Install Popular Vote

Limit / Remove Military Funding

 

 

Preparations:  Monsanto running & ruining our food
Obama let FDA wipe out organic farmers and stores, with last minute plan to wipe out animals
Preparations:  Obama & Global landgrab under NAIS
The push for a  registry of animals (NAIS) was a hidden globalist sleight-of-hand  - pushing farmers to sign on to "premises ID," with premises not used in the Costitution.  This registry
would without informating farmerstrade their US property rights over their land for being mere stake holders of "premises" with no rights.  (Stakeholders for whom?)  USDA wouldn't answer any questions.

 
Preparations:
Betrayal of America sovereignty
Obama and the Betrayal of America
What people are experiencing with Obama is that the movement from a national economy with sovereign constitutional rights and borders, toward an international global economy with open borders and international corporate "law," has sped up exponentially. And he seems to be trying to drop some last major pieces in to complete the puzzle .... or lock.
Preparations:

No Food sovereignty
Preparations:

  CDC powers
Preparations:

  End of Informed Consent
Preparations:

  Propaganda legal
Obama made government propaganda legal
Preparations

:

Remove weapons

The entire Obama administration was focused on the UN plan to remove weapons from the American people. 
Gandhi: 

"Among the many misdeeds of the British rule in India,

history will look upon the Act of depriving a whole nation of arms as the blackest."
Notice, he said "the blackest" and in doing so he put the removal of arms ahead of intentional British famine and starvation, British slaughter of penned in and unarmed men, women and children, British destruction of Indian manufacturing, etc.
Preparations:

  Child trafficking networks
Still needs filling in.
GHW Bush, son of a man who attempted a fascist coup in the US and brought thousands of Nazis into the US, co-assassinator of Kennedy, near-assassinator of Reagan,  builder of hundreds of concentration camps, arranger of laws to terminate millions of Americans who might resist his desire for Hitler's NWO, potentially the planner of 9/11, and using his son GW as a puppet, prepared hell for the US and its people.
Hillary Clinton lost the 2016 election. 
She and the Democrats were beyond hysterical at that loss.  They and the powers behind them did NOT accept the loss of their immense plans for the US (and the world).  The rage when Donald Trump came into office was not about him - he was just an intolerable obstacle.
PREPARATIONS:
Stick to the NWO plan
So, farcical Democrat candidates plow on with an NWO agenda:
Open Borders

to break down national sovereignty, economy, culture, laws; 

NWO control

thinly masked as "Green New Deal" which would trap the US into Globalist control and a global C02 tax, the funding mechanism for the NWO;

Control over all transportation

(no airplane travel, only trackable, surveillable, controllable, explodable electric cars

Control over food
Control over ALL energy

Control over children

California education is forcing sexualization ("grooming") on children and teens with parental rights to object reduced to "wrongs" of bullying, homophobia, transphobia, etc.,

Control over speech: 


Is speech free if there are rules around pronouns (ze, zer, zem), doctors dare not say childhood sex change operations are harmful, professors are fired for asking questions about the Holocaust, white people aren't supposed to challenge a new evil called "white privilege")? etc.

Using Identity "rights" that remove fundamental rights

Ignoring Google's Surveillance

and Censorship




but relying heavily on them with plans to ramp them up to the totalitarian level Google set up for the Communist Party in China

PROMOTING the UN plan to Disarm the Public

. 

Mahatma Gandhi said:  "Among the many misdeeds of the British rule in India, history will look upon the Act of depriving a whole nation of arms as the blackest," putting removing weapons ahead of British starvation of Indians, British slaughter of unarmed Indians, British total destruction of Indian manufacturing, .... Gandhi saw the British had set up an early version of an NWO in India that rested on disarming the population, all other horrors only possible because of that.

Offering THE big lure for the NWO
Setting off a pandemic was planned but for obvious reasons was not publicly listed.  
It was planned to eliminate a large portion of the population.

As a subversive measure on behalf of a coup, i

t brings in

"medical" martial law,

shutting down the country

from there, breaking it down economically


opening the door to extreme control and frustration of the population

setting up endless criticism of Trump

setting off outbreaks at will

keeping the population in both fear and separation
All of the above items are part of the planned Agenda and have been used in various ways (political platforms, division, tactical means to undercut or overwhelm the Trump administration, etc.) as means to a coup to remove President Trump.
Saul Alinsky, HRC's mentor said:
Fascism missed the boat in 2016 and now is dog paddling as hard as it can toward 2020.  Its "no holds barred" and "no laws followed" efforts expose that something hidden and dangerous became wildly desperate in 2016, and now bound by nothing, it won't stop.

A gigantic Maoist-like portrait of an enraged, terrified child, who is coincidentally, demanding the central things needed for the NWO, now reigns over Nancy Pelosi's San Fransisco.  "Greta Thunberg Green" and "free stuff for everyone," doesn't hide the fascist creepiness or intent. 
PART THREE:  Donald Trump

Donald Trump is not connected to

orders to terminate Americans,


anything globalist - whether the UN or the NWO
Trump's speech at the UN sums up why those who depend on the destruction of the US and and all nations to reach their NWO, hate him with such unprecedented ferocity and why the world increasingly loves him.