Here are two vaccines showing only a sampling of what is in GMO vaccines, which degraded human DNA with the DNA of viruses and non-human species.


And here are reports on and reactions to those two vaccines.
From Recombinant DNA Vaccines
https://en.wikipedia.org/wiki/Recombinant_DNA_Vaccine


"What Paoletti and his colleague, Virologist Dennis Panicali, set out to do was to
alter the DNA of cowpox virus by inserting a gene from another virus (namely herpes, hepatitis B or influenza). 
"These efforts resulted, amongst others in the development of a commercial
Hepatitis B vaccine
which is now widely used.
HPV vaccine
is another notable recombinant DNA vaccine.""
GMO Hep B vaccine
DNA from cowpox, and either hepatitis B virus, influenza virus or herpes virus is being shot into the
previously normal
human DNA of most newborn babies in the US within hours after their birth. 
Here is one result:


Reaction to a hepatitis vaccination
Here are reports that this vaccine is killing babies.
GMO HPV vaccine
The HPV vaccine has caused an
extraordinary
number of deaths of young girls.  A
ccording to government statistics over 100 young girls have died 
(it's many times higher than that figure say lawyers keeping track), and
almost 800 who have been disabled
.  These figures are based on VAERS (Vaccine Adverse Event Reporting System which is estimated to capture only 1 to 2 percent of adverse events.
A reaction to the
HPV
vaccine
Jesse's mom got the Gardasil HPV vaccine

for her 17 yr old daughter.  
Jesse died 2 days after her HPV vaccination.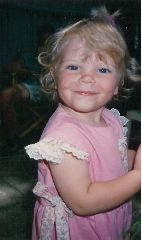 | | | |
| --- | --- | --- |
| MOM | MISS YOU | February 15, 2015 |
MISS YOU SO MUCH IT HURTS DEEP INTO WHAT LITTLE SOUL I STILL HAVE. The day I found you is a day I wish I could forget., but this day I relive in my mind everyday.  It will be 7 long years on the 22nd.  LOVE YOU.